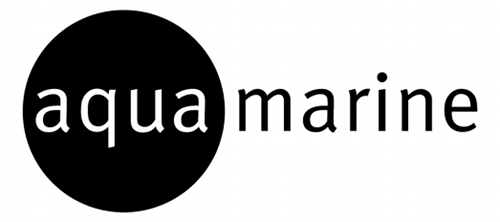 21 June 2011
is an award-winning list of top-quality lifeystle guides published by Anness Publishing



Background
In 2011, Aquamarine is celebrating its 11th year as the prestigious, award-winning list of up-market lifestyle directories published under the Anness Publishing umbrella. This imprint was launched in 2000 and has continued to achieve success, developing a list of beautifully designed, illustrated books about cooking, gardening and making crafts.
Books in Detail
For the 2011 Autumn programme, July to December, hit this link:
AQUAMARINE NEW BOOKS AUTUMN 2011

For the 2011 Spring programme, January to June, hit this link:
AQUAMARINE NEW BOOKS SPRING 2011

To see details and pictures of other books published by Aquamarine use the links to the left to browse by category. You can also use the search box at the top of the page for titles.
Sales
Aquamarine is sold and represented worldwide by a network of top sales agents and distributors:

In the UK, Aquamarine is sold by Book Trade Services (BTS). If you are a UK bookseller or wholesaler and you would like to know more about Aquamarine and what it can do for you, please contact Trevor Smith who will arrange for you to receive catalogues, a discount schedule and will make a visit to your shop or head office if you wish. Distribution in the UK is also via Book Trade Services (BTS); UK orders can be sent straight to BTS or via Trevor Smith.

In the USA and Canada, Aquamarine is sold and distributed by National Book Network, one of the top three specialist book sales groups in North America. This link will take you onto their site, which gives complete details of all Aquamarine titles in the USA and Canada, together with American and Canadian retail prices, and also contact details for representatives and agents throughout America and Canada, by region and by account.

In Australia, Aquamarine is sold and distributed by JOHN REED BOOK DISTRIBUTION, one of the leading names in publishing and book sales worldwide.

In New Zealand, Aquamarine is sold and distributed by David Bateman Publishing, the foremost local publishing and representation company in the region.

For details of Aquamarine exclusive representation in all other parts of the world, or for information about how to buy our books directly from us in the export market, hit this link to LORENZ EXPORT SALES.

Click below for all Aquamarine titles by category
Click below for other links
Website Information
Use any word in the title or the isbn to search for a book in the box above
All books published in the last two years have extra information available
Sales to the general public in the UK and other English Language territories are through our UK distributor Book Trade Services.
For customers in the USA search for the book you want and follow the link for USA online sales via our USA distributor NBN.